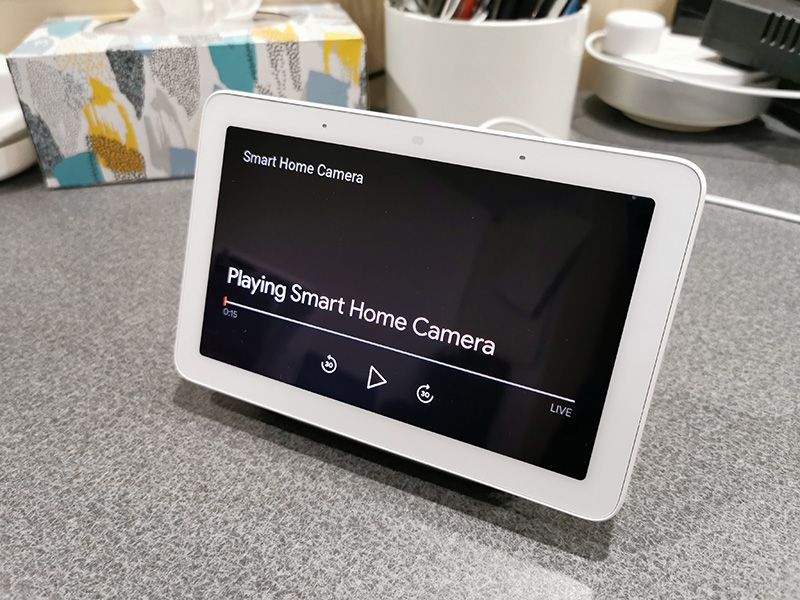 My home is my fortress: security technology for home.
Smart home, drones and artificial intelligence – talk about the main trends and novelties in home protection.
The house is your personal security island, where you can relax and unwind. However, if it is not protected, it may one day become a public place.
We have compiled a selection of trends and innovations in security technology for you. We tell you what they are attractive and what you should not forget about if you already use one of these systems or are going to buy it.
DIY security systems.
Analysts predict that in the coming years, more and more people will install home security systems themselves and monitor their homes without the help of professionals. There are already many systems on the market that do not require special knowledge and skills for installation and operation.
They can save a lot on installation and do not pay for connection to a centralized security console, so they are in demand. However, if you are thinking about buying a DIY system, you should also keep in mind the inconveniences you will have to face.
First of all, the alarm can go off at any time, regardless of time of day. Imagine: you spend the night as a guest or, for example, in a hotel at the sea, and then you get a message from the security system. What will you do? In the middle of the night, throw yourself into the camera to see if the alarm was false? Ignore the message? Will you put it off until morning? What if your house was actually invaded?
Secondly, you have to be aware of possible communication problems. Imagine your phone is out of battery life or you are out of range somewhere in the woods. And that's when the robbers broke into your house. The security system is trying to warn you, but you're not available, and its message isn't coming through. Of course, it takes a coincidence of special circumstances for this to happen, but is it impossible?
Thirdly, if you take full responsibility for the security of your home, then no one but you will be watching for the security of the system itself. Meanwhile, from time to time in any technology, including security, find vulnerabilities that robbers can exploit.
"Do-it-yourself" system, which allowed a criminal to seize control over any alarm, and turn it on and off at his discretion.
And recently, Lab experts conducted a successful experiment to break into a smart house. They succeeded not only in disabling the security system and CCTV cameras, but also in remotely opening the front door equipped with a smart lock.
Home Army of Intelligent Devices
Individual components of a smart home that are not part of security systems also allow you to look after your own home. Thus, with a smart doorbell you can look at your guest and talk to him, even if you are on the other side of the world.
With the smart lock, the owner can remotely instruct the visitor to let in. Or you can open the doors at a certain time when certain guests are coming. This allows you not to wait for, say, a cleaning lady you trust. And you can also use the smart lock to check at any time whether you locked the front door exactly when you left.
Smart lights can go off when someone wanders into the yard in your absence. Sometimes it's enough to scare away inexperienced thieves. In addition, many manufacturers offer a "holiday mode" of lighting – when the bulbs simulate your presence when you leave, switching on and off at a certain time.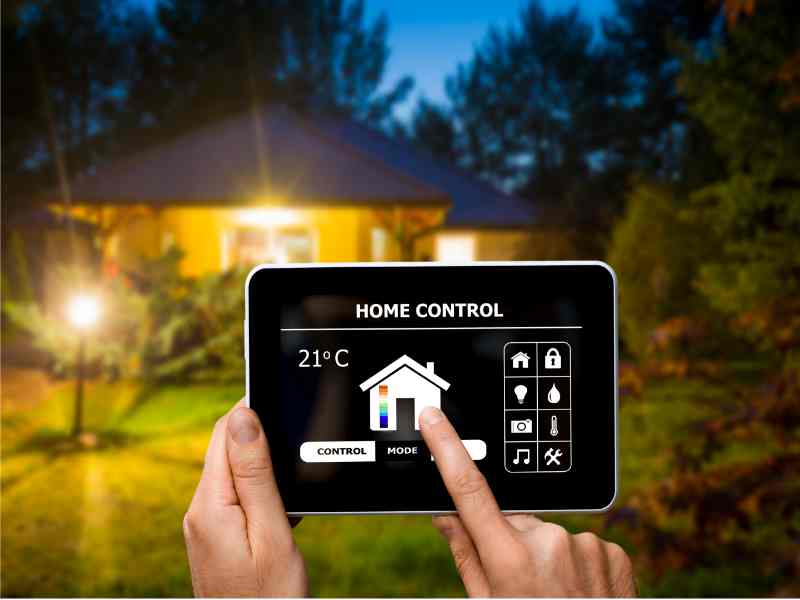 However, like all relatively new technologies, smart devices are vulnerable. They can be hacked and used against you, not to mention the fact that the more sophisticated the technology, the more likely it is that it will shut down for some unobvious reason.
Add intelligence
Another trend in home security is artificial intelligence. Unlike conventional smart devices, systems with AI are capable of self-learning. In security technology, they are drawn to distinguish the real threat from the imaginary, such as a thief who entered the house from your child who decided to enter through the window. As a result, the alarm should trigger less frequently and on business, and the guards and users – more often to listen to it.
To achieve this result, the developers use several technologies. Face recognition allows the electronic watchman to remember the occupants and regular guests, such as your friends and family. With the help of geofence the system detects when someone comes too close to the house or, say, wanders too long near the gate.
Of course, the accuracy of decisions made by artificial intelligence is still to be worked on. Not to mention the fact that electronic intelligence can be deceived. So it's a little early to be suspending someone from monitoring security systems.
The robots that are keeping us safe
Most of the systems and devices described above – whether they are smart or not – cannot move freely in space, which means they theoretically have blind spots. From this point of view, Sunflower Labs presented an interesting development.
Along the perimeter of the site are installed garden lights, equipped with microphones and motion and vibration sensors. When they notice something suspicious, they notify the owner, who calls the drone with the camera via a mobile application.
The drone itself paves the route to the desired point and transmits real-time video from the camera to the owner. Once the reconnaissance is complete, it returns to the base for charging and from there sends the recording to cloud storage.
There are also many questions to this novelty: will drones withstand the weather? Can an intruder shoot down a drone, and how will the system protect the user? How easy is it to intercept drone control? What's important, however, is that developers are looking for ways to make home security more convenient and reliable.
Course for autonomy
As you can see, security systems and other home security technologies are becoming more autonomous and flexible, yet more affordable. This is good: in the future, more people will be able to monitor the security of their home in real time and react quickly to alarms.
On the other hand, the transition to independent security systems and smart solutions requires users to be more knowledgeable about information security. To prevent your protection from becoming a weapon in the hands of an attacker, you will at a minimum have to keep track of the vulnerability news and install updates in time.